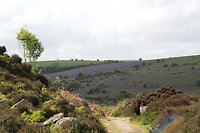 About Counselling and Psychotherapy
What is counselling?


I have just linked to Face Book - so if you like what you see please click the link!
Counselling provides a safe and supportive environment in which to talk through your thoughts and problems and reflect on past and present events with a knowledgable, non-judgemental professional. It gives you a confidential place to allow you to talk and express your feelings.
The counsellor listens and tries to help you explore and make sense of your feelings and behaviour. As counselling progresses you may gain insights and work with your counsellor to find more helpful ways of dealing with problems and feelings. Many people feel stuck with 'no choices' in a difficult situation - counselling can help you to regain your inner wisdom and make different choices if you want to. Often when we are stressed it is hard to think 'creatively' about our issues. Counselling can help to bring back that sense of choice, creativity and ability to 'problem solve'.
If you are willing, the counsellor may give you self help tasks in between sessions such as keeping a diary or monitoring how you are thinking and feeling.
You may find the support given by the counsellor beneficial during a difficult time in your life.
Counselling can give you an opportunity to consider what options are open to you and decide upon any changes you may wish to make.
Life can have a way of throwing just one thing to much at all of us at some point in our lives. When this happens, it can start to feel like climbing a never ending mountain.
Perhaps you may just feel that you need some time to reflect and make some changes in your life?
Perhaps personal growth is an area that you are interested and you would like to invest in as a way of valuing yourself and committing to making a positive difference in your life?
Talking your feelings through with an experienced counsellor/psychotherapist can be very useful at any time in your life. Whether you are going through difficulties or simply want time to reflect and make changes in your life it can help to have a confidential space in which to feel free and safe to do this.
Brief Counselling
I can offer short term brief counselling which would normally be for about six sessions. In these sessions we would agrees to work on a specific area. Sometimes clients decide to continue therapy after the initial six sessions as other issues which they would like to work on arise during the initial six sessions.
Long Term Therapy
Long term therapy or psychotherapy can be offered for people who wish to work more deeply with emotional situations or difficulties in their lives. These areas can be longstanding with repeating patterns that tend to have an historical basis. Events in the present can trigger past experiences; bringing this in to awareness can help people to move forward and avoid repeating the same patterns.
How long is each session?
Each session is normally 50 minutes, with ten minutes for paperwork.
My Therapeutic Model

My training is in Integrative Therapy which means that I will use a variety of therapeutic approaches depending on which a client feels will be most useful to them. This means that I can use different therapeutic approaches as appropriate to work with you, to enable you to move forward with your life, rediscover your strengths and help you to understand that you are your own 'wisest' person. These approaches are drawn from psychodynamic therapy, looking how the past may have influenced where you are today; Person Centred, which means that the therapy can be client lead and gives unconditional, genuine and non-judgemental support throughout; Cognitive Behavioural tools, where we might look at how our thoughts could lead to our behaviours. Other approaches may be Existential, the immediate reality between therapist and client; Gestalt, 'The whole is different from the sum of it's parts'; Transpersonal, going beyond the individual personality and embracing the mystical, psychical or spiritual.

It is important that you feel that you can work with your therapist as the therapeutic relationship between the client and the therapist is an important part of the healing and growth process. Usually as part of the first session we can look at how we feel about working together, as it is important that you find a therapist you feel comfortable working with.




Recently NICE www.nice.org.uk (National Institute for Clinical Excellence)recognised the value of 'talking therapies' as an alternative to medication. To visit NICE just CLICK HERE to go straight to it.

Our Health, Our Care, Our Say (2006)(Published by the Department of Health www.dh.gov.uk)states, 'For people who are exhibiting signs of mild depression or anxiety, psychological (talking) therapies offer real alternative to medication. They can extend choice, reduce waiting times for treatment and help to keep people in work or support them in return to work..' My experience has been that people who present with more than mild depression and anxiety can be helped by therapy. Sometimes a combination of both talking therapy and medication is appropriate.



To visit FIND A THERAPIST IN YOUR AREA just CLICK HERE to go straight to it.

To visit The Counselling Directory just CLICK HERE to go straight to it.

To visit Counselling Pages just to go straight to it.