Also the home of www.your-talking-therapy.com
I have just linked to Face Book - so if you like what you see please click the link. Thank you!
My work is now online only. Apologies to anyone who would like to be seen face to face but I've decided to stay working online only. Please got to
www.bacp.co.uk
if you would like to see a list of therapists who work face to face.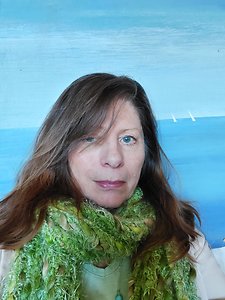 Counselling, Relationship Counselling and Psychotherapy in Plymouth, Devon
Welcome to my counselling and psychotherapy website.

Sometimes it can be difficult taking the first steps to make contact with a counsellor. I hope the information that I have provided will encourage you to make contact with me so we can discuss how I may be of help.

Who can benefit and how I work

Whether you are seeking to focus on a specific life event or crisis, or whether you wish to explore long standing issues, I offer a safe and contained space for you to talk about your issues.

My role as a Counsellor and Psychotherapist is to help you understand how past experiences, here and now experiences and worries about the future may be impacting on your life. Together we can think about how you respond to life and explore how you relate to yourself and others. Psychotherapists and Counselllors do not give advice but enable you to make your own choices. You will be able to talk without fear of rejection, criticism or blame.

Some people seek counselling or psychotherapy when they are experiencing difficulties in maintaining relationships or in expressing feelings leading to frustration and upset. Sometimes people come to counselling when they are aware of longstanding issues such as those stemming from childhood.

Somtimes people come to therapy as they wish to understand themselves and others better and see it as personal development.

Most people, at some point in their life, experience emotional stress. Talking with a professional counsellor can really help. If feelings of stress or upset persist you may find it easier to talk to someone impartial such as a counsellor or psychotherapist rather than friends or family about some issues.


Phone If you would like to make an appointment with me, please phone 07792967790 or email me CLICK HERE If I am unavailable to take your call immediately, please leave me a message on my confidential voicemail and I will call you back as soon as I am available.

These are some of the areas I can help with:
Individual and Relationship Concerns. Anxiety. Feeling Low. Self Esteem Issues. Stress. Bullying at Work. Loss and Bereavement. Work Related Stress and Concerns. Facing a problem which is hard to talk about or resolve. Feeling confused, overwhelmed or lacking in confidence. Communicating more easily. Rebuilding Trust.

Or would you like to work on your Personal Growth? Proactively investing in yourself by developing your personal insight can be one of the most valuable investments that you can make.

I am a British Association for Counselling and Psychotherapy (BACP) Accredited Counsellor and a United Kingdom Register of Counsellors (UKRC) Registered Independent Counsellor. Accredited BACP counsellors have met and continue to maintain BACP's highly regarded standards of professional training, practice and development. When searching for a counsellor/psychotherapist, BACP accreditation acts as a gold standard.

My practice is now online only for the foreseeable future due to the COVID virus and the uncertainty around the mutations of the virus. Apologies to those of you who prefer face to face therapy.

If you would like to make an appointment with me please phone 07792967790 or email me CLICK HERE If I am unavailable to take your call immediately, please leave me a message on my confidential voicemail and I will call you back as soon as I am available.

Please be aware I cannot offer emergency counselling so if you are in acute distress or crisis please contact:

your GP
your local A&E department
The Samaritans: tel UK 116 123 or email jo@samaritans.org or text the Samaritans at 07725909090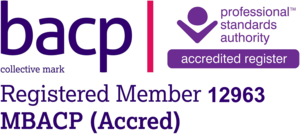 Julia Johnson
Psych BA (Hons),
Adv. Dip. Ther. Coun.
MBACP(Accred)
UKRCP Registered Independent Counsellor and Psychotherapist.
Individual and Relationship Counselling and Psychotherapy in Plymouth, Devon.

Julia Johnson Individual and Relationship Counsellor and Psychotherapist, My practice is now online, so I can take people from anywhere in the UK and of course the immediate area of Plympton, Plymstock, Plymouth, Ivybridge, Modbury, Kingsbridge, Saltash, South Hams, Devon and Cornwall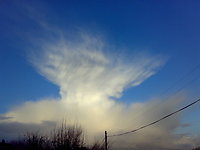 'A man (or woman - my insert) should never be ashamed to own he has been in the wrong, which is but saying in other words, that he is wiser today than he was yesterday.'
Alexander Pope
He who knows others is learned
He who knows himself is wise
Lao-tzu